October 12, 2018 at 1:16 am
#6814

Nik Bhatt
Keymaster
Hi,
I have looked into this usng the image that you provided (thank you for that).
– The image itself is narrow gamut in general, so there is no difference between sRGB, P3, etc.
– To generate an image that pushes the gamut (and tests this), I did this:
a) saturated it / adjusted brightness down
b) cranked up red in Curves
c) turned off gamut mapping <- important step because gamut map will try to bring colors back into gamut. Here is the image (I totally overdid it, but the goal was to ensure that different exported images showed different ranges of color):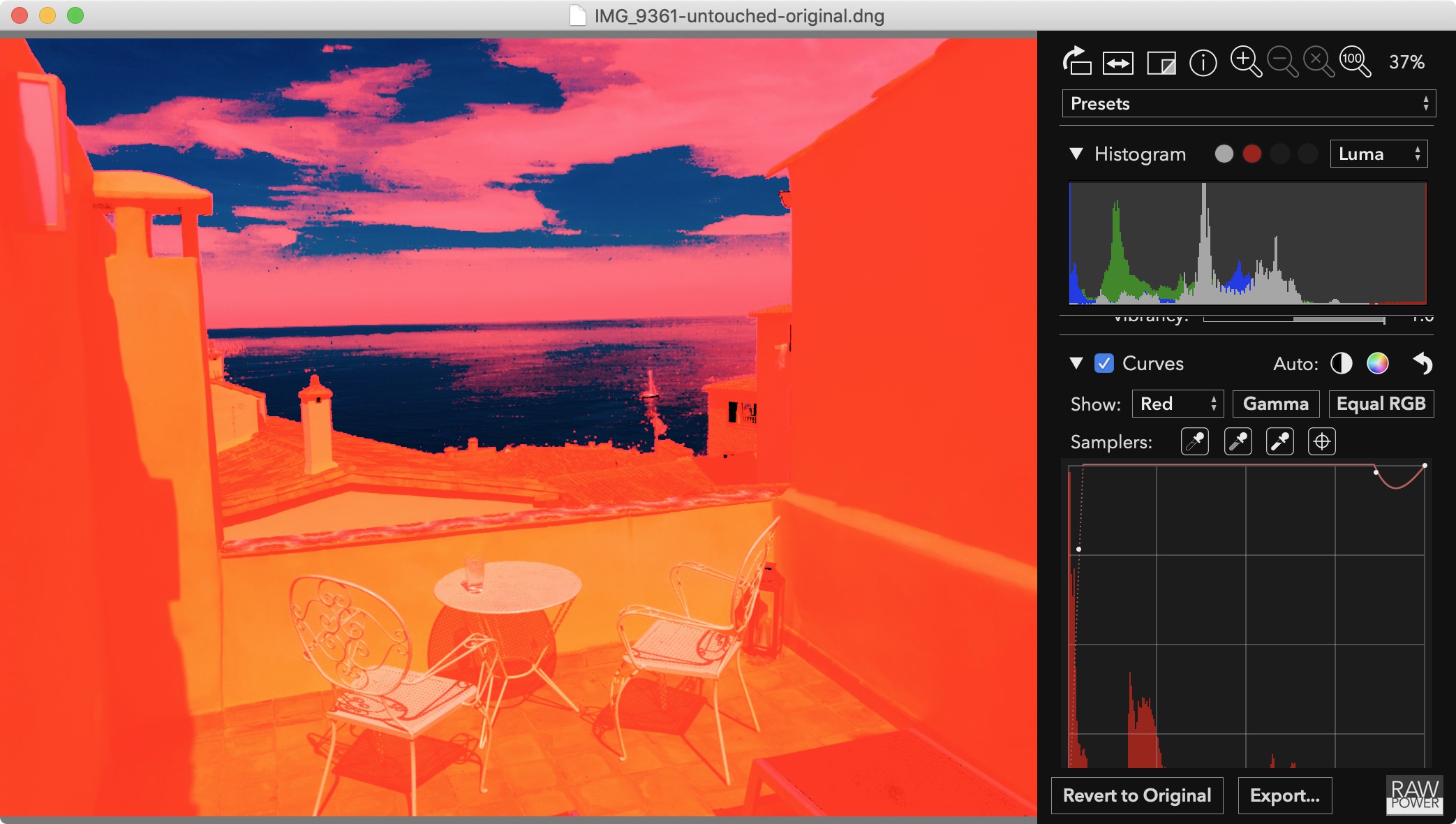 If you create something similar in RAW Power and export it to sRGB and P3, you will see a distinct difference in the two images.
Sorry for the time it took to reply — most customers send bugs via support@gentlemencoders.com and I was remiss in checking this channel as well.
This reply was modified 4 years, 11 months ago by

Nik Bhatt

.